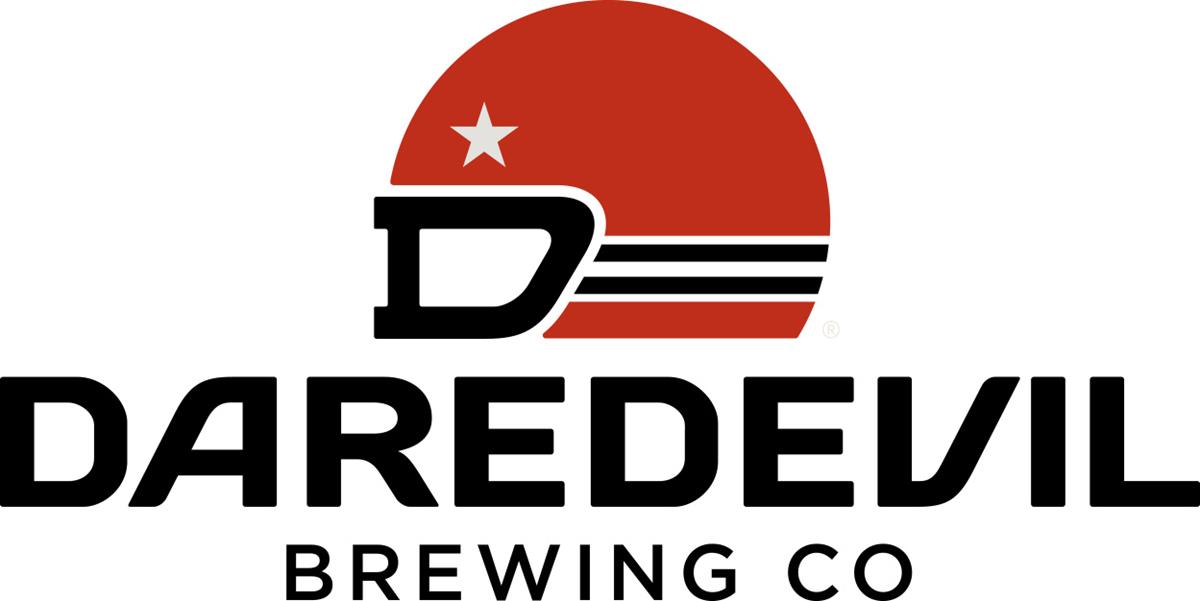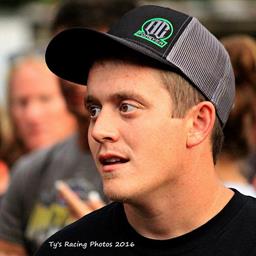 ---
Brady Bacon Racing and Daredevil Brewing Company Join Forces for the Driven to Save Lives BC 39 at Indianapolis Motor Speedway Dirt Track
Speedway, IN – American professional racing driver Brady Bacon and Daredevil Brewing Company are thrilled to announce a multi-year partnership for the prestigious Driven to Save Lives BC 39 at Indianapolis Motor Speedway Dirt Track. The event, which highlights midget car racing's finest talents, will take place from September 27-30, 2023. Daredevil will be the primary sponsor on the TKH Motorsports 21H for the event and will also appear on the Hoffman #69 Sprint Car during United States Auto Club Sprint Car events in Indiana.
Brady Bacon, a native Oklahoman and winner of the inaugural BC 39 event is also a four-time USAC Sprint Car Champion, and an accomplished third-generation driver known for his exceptional skills across a variety of circle track disciplines. The Driven to Save Lives BC 39 at Indianapolis Motor Speedway Dirt Track is a marquee event that draws top drivers to compete for racing glory at the Racing Capital of the World.
"Daredevil Brewing Company represents a fantastic Indiana company. Their commitment to bringing great tasting beer and classic, tavern-style pizza to Indiana race fans resonates with us as a team," said Bacon. "I am honored to partner with this great, family-owned and operated company located within the shadows of Indianapolis Motor Speedway."
Daredevil Brewing Company, makers of Lift Off IPA – Indiana's Favorite IPA, and Indy Lager, your choice for domestic, local, beer, is also an active member in the local community through its work sponsoring family-oriented activities and non-profit organizations.
"We are excited to work with Brady Bacon Racing," said Shane Pearson, Owner, Daredevil Brewing Company. "As motorsport fans ourselves, this collaboration is a testament to our commitment to supporting dynamic and talented individuals. Our business is built on the idea that our next batch of beer will be our best, which focus on continues improvement and performance is very similar to how racers approach their next race. We are excited to partner with Brady Bacon at the Driven to Save Lives BC 39 and during USAC Sprint Car races across Indiana."
The Driven to Save Lives BC 39 at Indianapolis Motor Speedway Dirt Track is a celebration of speed, skill, and the pursuit of victory. Together, Brady Bacon Racing and Daredevil Brewing Company aim to demonstrate the shared values of determination, passion, and excellence that define both motorsports and craft brewing.
To mark this partnership, Brady Bacon will be racing the TKH Motorsports 21H Midget Race Car with primary Daredevil Brewing Company branding. The midget car is a stunning 900-pound race car equipped with a four-cylinder engine boasting 300-400 horsepower.
About Brady Bacon
Brady Bacon is an American professional racing driver, with an impressive track record that includes winning the 2014, 2016, 2020 and 2021 USAC Sprint Car Championships. With 46 USAC feature victories under his belt, Brady ranks among the all-time greats in Sprint Car racing. To learn more about Brady Bacon, visit www.bradybacon.com.
About Daredevil Brewing Company
Daredevil Brewing is a production brewery located in the historic Speedway neighborhood of Indianapolis. The company is an has been recognized locally, nationally, and internationally in competitions including earning 2017 and 2018 Indiana Brewery of the Year. Visit us at the Speedway Taproom and our Daredevil Hall locations, and find our world-class beers at hundreds of locations across Indiana. Learn more at www.daredevilbeer.com, and also find us on X (previously Twitter), Facebook and Instagram at /daredevilbeer.
Media Contact for Brady Bacon Racing:
JP Moery
Email: jp@jpmoery.com
Phone: 703/732-0837
Media Contact for Daredevil Brewing Company:
Shane Pearson
Email: shane@daredevilbeer.com
---
Submitted By: Xia Xianna Baker
Back to News