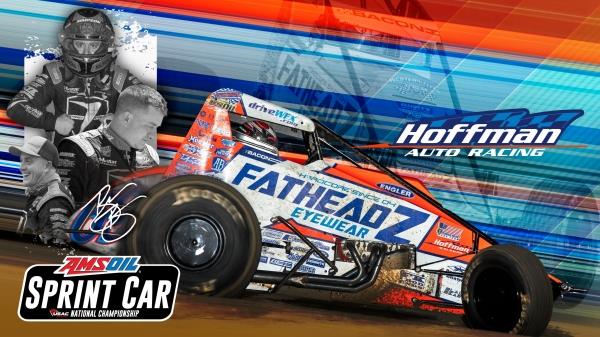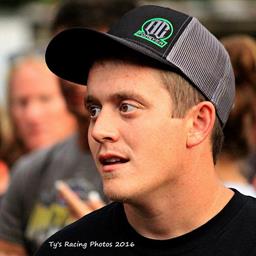 ---
SEASON REVIEW: BACON IS USAC SPRINT KING AGAIN WITH 4TH CAREER TITLE IN 2021
Speedway, Indiana (December 22, 2021)………Throughout the past decade, Brady Bacon has consistently positioned himself as the USAC AMSOIL Sprint Car National Championship's prolific driver, winning more titles and feature races in that time span than any other individual.
That fact alone makes it even more remarkable that his fourth career series championship in 2021 just very well may have been his best of the bunch.
The Broken Arrow, Okla. driver's 36 top-fives in 43 features starts throughout the 2021 USAC National Sprint Car trail was the most in series history. Sheldon Kinser previously held the record of 31 top-fives in 50 starts, set back in 1977.
Bacon's 41 top-ten finishes in 2021 were also an all-time record for the series, breaking Sheldon Kinser's record of 39, also set in 1977.
In 2021, Bacon shot to the point lead in race number three after winning at Lawrenceburg (Ind.) Speedway on April 3 and patrolled the standings from that point forward, possessing the number one spot uninterrupted for the remaining 40 events to score the title by a 120-point margin over runner-up Kevin Thomas Jr.
In the process, Bacon became just the third driver to capture at least four USAC National Sprint Car driving championships in his career, joining five-timer Levi Jones (2005-07-09-10-11) and fellow four-time titlist Steve Butler (1986-87-88-90) while also garnering Dynamics, Inc. a record-extending 13th series entrant championship (1989-1992-1993-1996-1997-1999-2002-2004-2008-2014-2016-2020-2021).
During his banner 2021 season, Bacon also became just the ninth driver to win at least 40 career USAC National Sprint Car feature events. His 40th, in the penultimate race of the campaign at Arizona Speedway in November, tied him with Gary Bettenhausen for eighth on the all-time series win list. Bacon's 43 career fast qualifying times also shot him to fourth all-time in that category.
Between Lawrenceburg and Arizona, Bacon sandwiched three more feature victories, for a total of five, including a fourth-straight win at Bechtelsville, Pennsylvania's Grandview Speedway in April after previous "dubs" in 2017, 2018 and 2019. He captured the Indiana Sprint Week round at Bloomington Speedway in July and a prelim night of the Oval Nationals at California's Perris Auto Speedway in November.
Perhaps, above all his wins, were Bacon's comeback performances in 2021. A major, wall clearing turn one heat race incident in May at Terre Haute forced a black-eyed Bacon to the team's backup car where he promptly drove to a 3rd place finish in the feature. A similar spectacular heat race crash in October at Lawrenceburg sent the team straight to the backup once again, returning to finish 4th in the feature.
It's an asset Bacon feels fortunate to have on his side, led by 2021 USAC Chief Mechanic of the Year, Matt Hummel, and D.J. Lebow.
"We just try to stay calm, do what we can do and, fortunately, this year, we were always able to get it done and get back out and get decent finishes," Bacon explained. "There's a lot of experience and a lot of time working together with the same crew. The chemistry over the years means a lot and we can get a lot more done faster when everyone kind of knows the routine and knows what the other people's responsibilities are."
With four series titles to his credit in 2014-2016-2020-2021, the 31-year-old Bacon shows no signs of letting up on this run of success with the series following the conclusion of the 2021 season. The hunger is strong for Bacon to attain championship number five in 2022.
"To get back-to-back championships, I've never been able to do that before," Bacon exclaimed. "We're going to go for another USAC National Sprint Car championship in 2021. I have a lot of great sponsors and supporters that help us make this happen, and we'll try to keep everyone together and maybe add a few to come back even stronger next year."
Despite a record-setting year, Bacon certainly had his fair share of obstacles, of which they overcame with a paramount of success in the Dynamics, Inc./Fatheadz Eyewear – Elliott's Custom Trailers & Carts – TelStar/Triple X/Rider Chevy. However, Bacon and his crew still managed to make it look easy even when those two most notable of incidents would have resulted in a DNF for many other teams.
"Hopefully our team can just maintain this momentum and get another one next year," Bacon pined. "Hopefully, we won't have so many obstacles to climb and maybe it will be a little easier. My guys overcame a lot of stuff this year and it's pretty much what won us the championship."
---
Article Credit: USAC
Submitted By: Xia Xianna Baker
Back to News